• kids birthday party favors • Party supplies online Montreal
Party supplies online Montreal is a necessary component of any party.  Without the basic party supplies like plates, cups, eating utensils, and food, we will be running around our home searching for things for our guests to eat and eat off of. Whether we are planning a holiday party, Super Bowl party, birthday party, Halloween party, or retirement party – whatever upcoming event you have swirling around in our head – a party has many "moving parts".  So, starting from scratch, use this list to decide what kind of party supplies we will need whether our next party is in...
---
• Babies First Birthday Boy • party supplies online Canada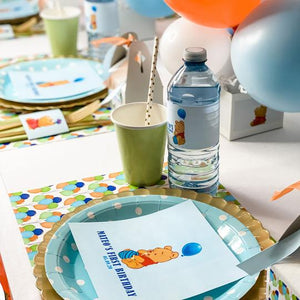 Gone are the days, when people used to visit several shops for birthday party decoration items, now people are keen in investing for the party supplies online. As it saves time and also bring ample variety of party supplies online. If you are looking for theme party, a huge popularity amongst kids now a days is definitely amazing. The babies first birthday boy is best. To find some interesting party decoration supplies and ideas, you might seek for a reliable store who provides you products at an affordable range. There are younger kids who love the party and for them...
---
• Birthday Party Supplies Online • Buy Party Supplies Online
We all love to conduct parties. Parties are generally conducted on the occasion of a victory or celebration of the moments of joy. Different preparations are to be made before the events such as gathering the raw materials for decorations, desserts, cuisines etc. It can either be a birthday party or an official party but the décor materials are needed everywhere. The retailers generally charge more prices than the usual rates and thus, it is better to Buy Party Supplies Online where the people are available to give you the desired materials. For buying the supplies online, you can check...
---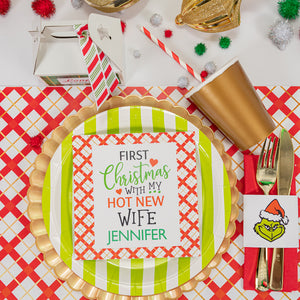 It's Official – On December 5th, 2019 the LULUTHIA PARTY BOÎTE hit the Montreal market just in time for the Holiday season. To be quite honest we used the deadline of the holiday season as fire in our butts to make this happen ( couldn't stand this project on the TO DO LIST for another year … @coachsonia getting to us! ) We wont tell you how many years its been on the list … lets just say its time to throw a big LAUNCH PARTY… and trust us… in the Spring it's going to be HUGE! After years of...
---
Check in with us weekly on the blog for tips and styling ideas!