• Baby Shower Girl Decor • Baby's first birthday décor
Event decoration is all the little things that make up the environment our event takes place in. Decor sets the mood and helps create the right atmosphere for our guests. But decor is what we make it. If we are hosting an event at a quirky or prestigious venue that already has a distinguished look, we may not need to decorate it any further. Conversely, we can turn a completely empty and bland room into a whole new world with the right kind of event decoration. It'll often be a mix of the two. Baby's first birthday décor is a...
---
• baby shower decorations • baby shower girl décor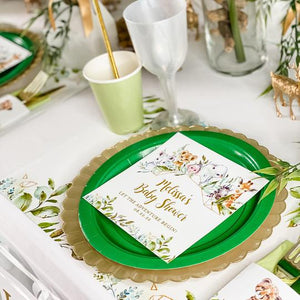 Newborn babies are blessings by the god and their arrival brings happiness. Be it a boy or a girl babies bring true joy to the parents. Baby showers are the way of celebrating their arrival with the world so they should be special. The decoration for the baby shower should be done by professional decorators so that time and energy could be saved. They are extremely experienced so they know and understand how to start and complete the decorations. They also provide many additional features that normally would not be possible for the parents to prepare by themselves. Baby shower...
---
• Baby Shower Girl Decor • Birthday in a Box
Birthday celebration is one tradition that needs to stay forever. Kids can have their friends around them and for one day you are the most special person, not to forget all the gifts. The major issue with having a birthday party is the decoration. It takes hours and days to plan the design and get it done before the birthday celebration starts. The easier way to do this is to hire professional decorators. So, there is no need to go to the market for everything you missed for the decoration. You can spend all the time with your kid and...