SHOP NOW
Each PARTYBOITE has been designed, styled and coordinated for a picture perfect memories! Let the celebration begin....
SHOP BY COLLECTION
Whether you're celebrating their first birthday or a milestone event for yourself, we've custom designed the newest, on-trend themes and coordinated all the party supplies in one box! Browse our most popular party collections below and make them your own with our personalized design service.
Shop for party supplies by theme by LULUTHIA. Whether you're planning a birthday party, baby shower, bridal shower, gender revel or any type of celebration we have the perfect partyboite designed by milestones to make it easier for you to host that #INSTAWORTHY celebration.
HOT SELLERS • THE MUST HAVE ITEMS
BOY BABY SHOWER
When there is a little MISTER on the way...
we've got you covered!
Browse our custom designs from BOWTIES to TEDDYBEARS,
HOT AIR BALLOON to LITTLE PEANUT ON THE WAY...
we have just the right PARTY-IN-A-BOX to help you host the party of the year!
Shop Collection
GIRL BABY SHOWER
Check out the EXTRAS
No box is ever complete without the optional add ons. Check out the "you may also klike" available with each box for matching invitations, waterbottle wraps, keepsake message frames, dessert table backdrops, shower game cards and more!
Shop Collection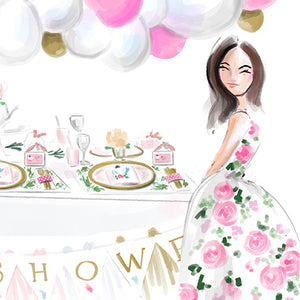 Having a hard time finding something new and unique for your party venue?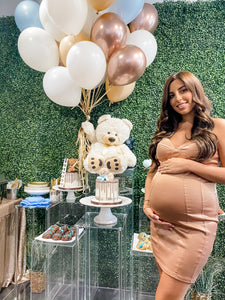 Then look no further! At Luluthia Design – The Party Room is perfectly decorated to enchant the festive day. We cater to all ages with picture perfect packages to choose from. Whether you are hosting a baby shower, bridal shower, your little one's first birthday, a birthday celebration, baptism baby gender reveal or a fun afternoon for Dad-to-be, we have a package just right for you! Don't clean your house – you bring the food, drinks and cake, and leave us with the mess!
CREATING THE BEST DAY EVER
Now isn't it about time the Luluthia Party Room concept got all boxed up? Well hallelujah!!
After years of styling and decorating hundreds of custom theme parties in our enchanted garden party room, we decided to listen to our clients who wished they could have us style every single party they hosted for the rest of their lives!!!
READ MORE